Hays UK Salary Trends report shows tech skills are the most in demand
Almost all UK employers experienced skills shortages over the last year with wage rises being higher than predicted and the fastest wage rises were seen in the tech sector.
Recruiting experts Hays released their
Salary & Recruiting Trends Guide for 2019
at the CBI in November 2018.The headline takeaway from the report was that the top ten pay rises were for technology roles, and that whilst economic and political uncertainties persist employers are still optimistic about the year ahead.
Tech sector pay rising fastest
Almost all employers have experienced skills shortages in the past year.76% of employers plan to recruit in the next 12 months, a 5% increase on last year, according to an annual survey of almost 23,000 UK professionals.For many businesses increased digitisation, automation and investment in technology have resulted in competition from all sectors for an already stretched pool of digital skills.In particular there is shortage of experienced and middle management tech professionals which is impacting companies ability to deliver projects.For example data architects saw an average pay rise of 6.2% whilst database developers saw a higher than average rise of 5.6%.Other areas which saw high salary increases include tax managers in financial services at 6.7% as a result of increased focus on compliance in the City.
How the skills gap impacts employers
Almost all employers (92%) reveal they have experienced skills shortages in the last year, and over a quarter do not believe they have the talent needed to achieve business objectives.The impact of skills shortages and competition for staff continues to be felt by the workforce, as almost half of employers say shortages are threatening productivity, 46% report a negative impact on employee morale and 41% say it is impacting the ability to deliver projects.
---
Read more along with the best in topical news and features for our audience of HR, global managers and relocation professionals in the Winter 2018/19 isssue of Relocate magazine.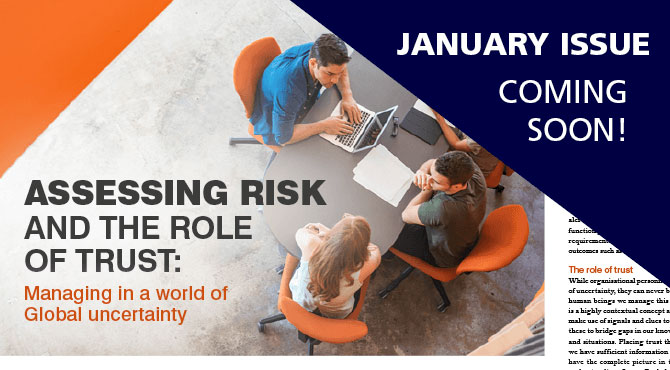 ---
Regional salary increases outpace London
Investment outside of London in sectors including technology, construction and finance has resulted in a number of regions experiencing above-average salary increases, with many outpacing London.There has been a 2.2% increase in the North West, 2.1% across the West Midlands, Yorkshire & the Humber and the South West and a 2% increase in both Northern Ireland and Wales.The average salary increase in London matched the overall increase at 1.9%.
Salary increases have been higher than employers predicted a year before and employees have responded positively with 61% now say they are happy with their salaries, compared to 43% last year.
Despite Brexit concerns there is still optimism on the employment market
Simon Winfield, Managing Director, Hays UK & Ireland, commented, "As we await the outcome of the Brexit negotiations there is continued uncertainty around the impact that this will have on the market and what this could mean for UK businesses."However, what is clear from our research is that employers remain broadly optimistic about the market and are showing a degree of positivity toward hiring projections with the majority stating their intentions to hire in the year ahead."Skills shortages which continue to be widespread across the majority of professions, are a key driver for recruitment plans and employers are working hard to find talent to fill these gaps."
---
---
Salary is not the only factor influencing young staff
Winfield continued, "Employers will need to act decisively if they are to keep ahead of the competition, particularly when recruiting in highly competitive areas such as technology, by making strong offers not only around salary but also on work life balance, career progression, and the other aspects important to employees."The report highlighted that salary remains the biggest factors for employees to change jobs, with 27% of those who moved last year saying the cause was that the salary was too low. However a survey put out recently shows that retaining young workers especially millennials is increasingly challenging as the feel a sense of disengagement with the companies they work for, and in addition are not reaching their salary expectations.
---
For related news and features, visit our Mobility Industry and Talent Management sections. 
Relocate's new Global Mobility Toolkit provides free information, practical advice and support for HR, global mobility managers and global teams operating overseas.
Access hundreds of global services and suppliers in our Online Directory
©2022 Re:locate magazine, published by Profile Locations, Spray Hill, Hastings Road, Lamberhurst, Kent TN3 8JB. All rights reserved. This publication (or any part thereof) may not be reproduced in any form without the prior written permission of Profile Locations. Profile Locations accepts no liability for the accuracy of the contents or any opinions expressed herein.