Applying to university - top 5 tips
Chloe Sandifer-Stech, a student from Yew Chung International School of Beijing, has received a generous scholarship for university study in the United States. What are her tips for getting into the university of your choice?
It's university application season for Year 13s at
Yew Chung International School of Beijing
, and offers are already rolling in from around the world. Y13 student Chloe Sandifer-Stech has recently received an offer from Guilford College, North Carolina, USA, and has also been offered a USD 20,000 a year scholarship for all four years of her degree. Hot on the heels of this outstanding offer, we ask Chloe to share some tips on securing a place at the ideal university.
1. Make a shortlist of universities and colleges you'd like to apply to
For me, location was very important. I've been in Beijing for almost four years now, but I have lots of friends and family in the Virginia, North Carolina area, which is where I am from. I want to be close to them, so started my search in that area.I also thought about size. I feel most comfortable in smaller, close-knit environments which is why I like YCIS Beijing so much. Coming from this school, I felt I would be happiest in a smaller-sized college, so that helped me narrow my search even further.I was advised to spread my applications across "safety", "fit" and "reach" categories. Safety are those where you're confident you'll secure a place. Fit are the universities that are the most likely level for you, and reach are those which are very competitive which you will need really strong results for. Using this final selection tool, I decided on seven colleges to apply to.
---
Relocate Global's Guide to International Education & Schools 2018 is packed with expert tips and information on education options overseas. 

---
2. Collegeboard.org: a useful resource for your university search
I used the college search function on collegeboard.org to help me make my shortlist. You can filter your results in terms of location, campus, sports, fees, diversity etc. They have other useful resources on there too, to help you with your college planning and research.
3. Don't forget to visit the college or university campus
Over this summer and the summer before, I managed to visit all of the colleges that I applied to. I can strongly recommend doing this. Visiting allows you to get a feeling for college atmosphere, student life, and gives you a chance to ask questions of students currently studying there. Some of the colleges I visited didn't feel right, and some of them felt perfect. You can only really know this by visiting.
4. Help with university fees: apply for scholarships
Not all universities and colleges offer scholarships, but in the United States this is common as fees are very expensive. Check the scholarship section of each college website and make a note of the application requirements and deadlines.Some colleges ask you to submit extra essays, and even submit your application early if you're applying for a scholarship. Currently I'm working on an 800 word essay that's due before Christmas!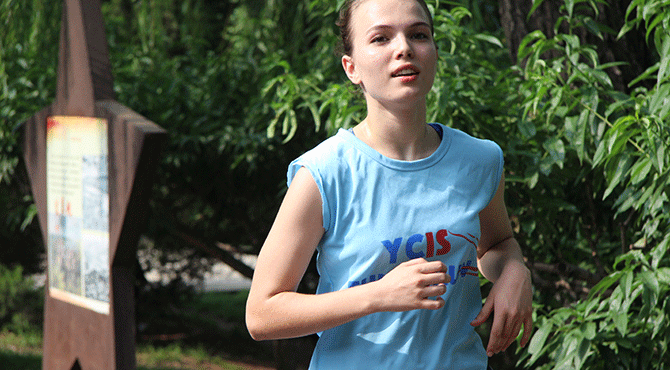 ---
Looking for advice on education and schools in Asia Pacific? This article also appears in our Guide to Education & Schools in APAC
---
5. Year 12 and SATs: start your preparations early for the best chance of success 
It's never too early to begin the application process as it takes a lot of time. This is especially important if you're applying for American universities as you will need to sit the SAT. You can sit this as many times as you want, so some students first sit the SAT in Year 12. They then have another chance to sit it in Year 13.But wherever you're applying, start researching in Year 12, and use the summer to work on your personal statement and work out exactly what you need to do to apply, and when. Once school begins, time runs away!Congratulations once again to Chloe on her brilliant offer, and wishing the best of luck to all of those students who are currently applying.
Visit the UCAS website
for more tips about how to apply for university in the United Kingdom. 
For more education and school related news, visit our Education and Schools pages.Access hundreds of global services and suppliers in our Online Directory
©2023 Re:locate magazine, published by Profile Locations, Spray Hill, Hastings Road, Lamberhurst, Kent TN3 8JB. All rights reserved. This publication (or any part thereof) may not be reproduced in any form without the prior written permission of Profile Locations. Profile Locations accepts no liability for the accuracy of the contents or any opinions expressed herein.