Rail industry welcomes Rail Sector Deal
UK Government's Rail Sector Deal to reduce cost of infrastructure, improve efficiency and encourage digital innovation that will support the industry's growth in exports and passenger experience.
The Government has announced the details of a new deal which will enable the rail sector to deliver more for passengers, create jobs and drive economic growth across the country.Rail Sector Deal to help reduce cost of infrastructure, allowing the Government to build and maintain the railway even more efficiently. It will encourage greater innovation and use of digital technologies to improve passenger experience. The deal will double UK rail industry exports by 2025.
Rail Sector Deal is key to government's modern Industrial Strategy
The Rail Sector Deal, which marks a key milestone in the government's modern Industrial Strategy, will help increase the exchange of ideas between the rail industry and other sectors, predicting problems on the network before they arise and solving them through innovative working.Improved engagement between industry and government will mean the supply chain better understands future demand. This will enable companies to invest with confidence to increase skills and innovation. The deal will also help the industry reduce the cost of building the railway, support the sector to increase its exports, attract small businesses to the market and encourage more young people to pursue a career in the rail industry.The deal will also bring significant benefits for passengers by paving the way for the development of new customer products, such as better journey planning apps.
---
For more coverage of UK's Industrial Strategy we highlight potential relocation hotspots and the industry sectors to watch in our forthcoming Relocate Magazine Winter 2018/19.The original Industrial Strategy was released in November 2017 so find our tailored coverage for global teams and the mobility industry in the Winter 2017/18 issue.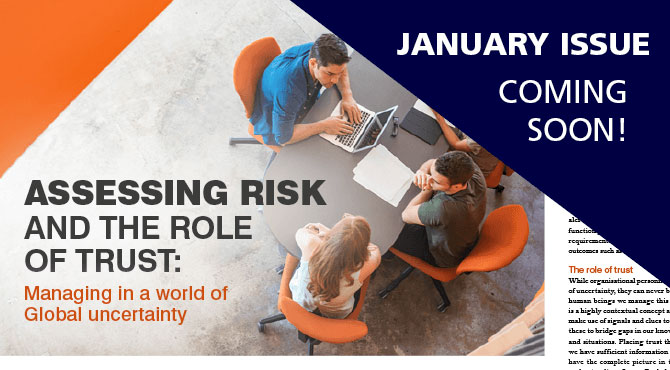 ---
Cabinet Ministers see boost for passengers and economy
Industrial Strategy Minister, Richard Harrington MP, said, "The rail network is vital to millions of Britons and we want to ensure the sector continues to thrive in the future."Through increased use of digital technology, driving down the cost of infrastructure, this new partnership between the Government and the rail industry will create a better experience for passengers and businesses, as well as boost the economy."A year on from the publication of our modern Industrial Strategy, this is further evidence of the Government delivering on its commitment to strengthen industries across the UK to create new jobs and develop the skills needed for a prosperous future."International Trade Secretary, Dr Liam Fox MP, said, "The industry's pledge to double the UK's export of rail related goods and services is both ambitious and challenging and we will work closely with the sector to help them achieve this."Our recently launched Export Strategy sets out how we will increase total exports from 30% to 35% of UK GDP."I encourage the rail sector, and all businesses, to make the most of our offer of support which includes export credit from UK Export Finance and in country backing from our network of overseas posts and HM Trade Commissioners."
---
---
Features of the deal
Key features of the deal include a plan to:
Significantly reduce digital signalling costs by 2025.
Double rail exports by 2025.
Help Government work better with industry, and strengthen its relationship with the supply chain to increase confidence for investors.
Support sector apprenticeships and increasing awareness amongst children of opportunities within the rail sector.
Establish a data sharing platform to support further innovation to enhance passenger experience.
The rail sector employs over 225,000 people and directly contributes over £5 billion to the UK economy. That is why the government has embarked on the biggest rail programme since Victorian times, committing to spend nearly £48 billion on modernising and renewing the UK's railways, delivering a railway fit for the 21st century.Anna Delvecchio, Commercial Account Director at Amey and RSG Sector Deal co-lead, said, "Developing the deal has been an example of cross-industry and government collaboration at its best. 
"It sets out a well-defined strategy to provide greater improvement to customers, using digital technologies and data as a catalyst to increase productivity and drive innovation." 
Philip Hoare, Chief Executive Officer Atkins UK & Europe and RSG Sector Deal co- lead, said, "The rail sector deal brings together those companies and Government departments who are fully committed to improving rail services and enhancing the customer experience across the UK. 
"This is a great opportunity for sustained whole sector collaboration as "one railway", an opportunity I know the industry is keen to take."
---
Relocate's new Global Mobility Toolkit provides free information, practical advice and support for HR, global mobility managers and global teams operating overseas.
Access hundreds of global services and suppliers in our Online Directory
©2019 Re:locate magazine, published by Profile Locations, Spray Hill, Hastings Road, Lamberhurst, Kent TN3 8JB. All rights reserved. This publication (or any part thereof) may not be reproduced in any form without the prior written permission of Profile Locations. Profile Locations accepts no liability for the accuracy of the contents or any opinions expressed herein.