Specialist Skills are in demand, how to attract talent post pandemic
Whilst the pandemic is far from over, here in the UK we are working our way to a more normal life, with all restrictions being lifted and work life being eased back to normality.
But the question is, what does a 'normal' workday now look like?
Businesses, job roles and careers have all had to adapt, and therefore recruiting talent from across the globe needs to adjust too.Take Cambridge for example, the base for our furniture rental business, home to large academic, scientific and tech companies, with the attraction of a short 45-minute train journey into the heart of London.Businesses within Cambridge, in particular the innovative science and tech sector, need to constantly recruit and retain the best talent in order to continue to thrive as a centre of excellence and innovation.As we emerge from nearly 2 years of working from home companies need to consider what employees will want in order to attract this skilled workforce.Working from home is a huge consideration, but how do you offer a work/life balance, whilst integrating new staff into a team?If working from home now offers a bigger incentive, then those helping staff to relocate, need to consider the properties that they're offering.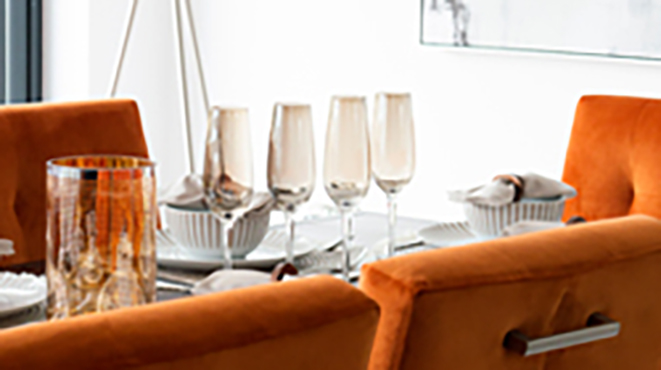 It is a well-known fact that environment can influence mental health as well as productivity. Well established business premises have been designed and built around the idea of good lighting, space, creative, communal and social areas. As well as many offering healthy food options and exercise opportunities, all of which are designed to keep the team happy, creative, innovative and productive.So, with the new working lifestyle, it's important to consider how those ideas of working environment can be translated to working from home.The right property location should be the first consideration, ensuring a good amount of green space available, good transport links and ideally situated in community offering opportunities for social interaction.As a furniture rental specialist, we know that the property market is fast moving, and more often than not, properties in popular locations are unfurnished, and will not be on the market for long. Working with us we are able to offer stylish, high quality furniture ranges that can instantly make a house into a home, often creating this premium look as quickly as within 24hrs. We can also offer practical solutions such as home office furniture, filing and storage and good lighting choices to either soften or brighten a room. All of which can help to entice talented, skilled individuals from across the globe.To make supporting relocations even easier, we have listed our entire range online, making selection and budgeting simple. Click here to view:
https://www.instanthome.co.uk/
We pride ourselves on our customer service values, so if you have any questions about how we work, or more detail on the range and delivery, then please contact our customer service team via email:
customerservice@instanthome.co.uk
or call +44 (0)1480 456368
©2023 Re:locate magazine, published by Profile Locations, Spray Hill, Hastings Road, Lamberhurst, Kent TN3 8JB. All rights reserved. This publication (or any part thereof) may not be reproduced in any form without the prior written permission of Profile Locations. Profile Locations accepts no liability for the accuracy of the contents or any opinions expressed herein.