London Fashion Week 2019
The global fashion industry contributes over £32 billion to the UK economy and it's showpiece event London Fashion Week 2019 starts on 15 Feb showcasing British design, creativity and global influence.
When London Fashion Week kicks off on 15 February, it will showcase the best of British design and the importance of the Capital as a centre of creativity and global mobility.There will be international models on the catwalk, designers flying in from New York Fashion Week, and networking and events in London throughout the week from 15 to 19 February.Fashion is a truly global industry and contributes more than £32 billion to the UK economy. According to the British Fashion Council, fashion is comparable to the financial sector in terms of jobs, with 890,000 jobs supported across the industry. It brings jobs, tourism and employment to the UK and its iconic brands are sought after by the rising middle class in Asia and China.
An international success story
"The fashion industry is extremely valuable to the UK economy, one of our biggest industries in terms of employment and job opportunities," says Bethany Hamer of Jules B, an online and physical clothing retailer which has won Drapers 'Best Independent Fashion Retailer in Britain' on three occasions."Last year the fashion industry contributed £32.3 billion to the UK economy, a 5.4 per cent increase on 2016," she says."Although, we often see headlines relating to a decline in fashion retail on British high streets, this is mainly due to the strength of the online market, and retailers and shoppers opting for digital," she says."The fashion industry is undergoing a period of growth and continues to contribute billions to the economy. It provides job opportunities for a lot of young people in particular. Its workforce champions diversity, which is reflected across the board from talented designers to editors at the big fashion magazines. It's almost as large as the financial sector."Alistair Green, Chief Strategy Officer at Studio Blvd, whose clients include River Island, Sweaty Betty, Ben Sherman, COS and Carolina Herrera fragrances, is optimistic about the future for the industry."The headlines make good reading," he says. "The UK, despite Brexit and tough economic conditions caused by a reduction in overall consumer spending, still houses a thriving fashion and creative economy."
A rapidly changing industry
While fashion is a hugely important part of the UK economy, it is facing increasing pressure from a number of areas. In a report by the British Fashion Council and Oxford Economics, The Value of the UK Fashion Industry, there is a skills gap within the industry in areas such as manufacturing and business management.In addition, the British high street is under pressure from online sales and a lack of consumer confidence.Sustainability is a growing area of focus. Defra's Sustainability Clothing Action Plan and the Carbon Trust's carbon reduction label addresses some environmental concerns. Fashion businesses are having to look carefully at whether their current models are working, and how they source textiles to minimise the environmental impact, and what steps they are taken to protect workers' rights.Individual retailers, such as M&S, John Lewis and Stella McCartney have started to look in detail at their supply chains and their environmental impact.
---
---
Pressure on the High Street
While the migration of sales from physical shops to online and e-commerce is well documented, even internet retailers are feeling the effects of falling consumer confidence. Online retailers experienced their worst Christmas sales growth in nearly 20 years in 2018.Deloitte's Retail Trends 2019 report, Retail Re-invented, found that at the end of 2018, e-commerce was 20% of all retail sales. Although the majority of sales still take place in-store, the bulk of growth is coming from online. Christmas saw heavy discounting and there were 7,500 net store closures in 2018, a 36% increase on 2017."Pureplay online retailers like Pretty Little Thing, Boohoo and Misguided are outgrowing and outspending the traditional bricks and mortar high street retailers," says Alistair Green. "Additionally, technology lead by the likes of Farfetch, Monzo, and Funding Circle are producing fast growth and big returns."It is still not clear what type of Brexit we will have, or whether we will leave Europe with or without a deal. Whatever the outcome of negotiations, it seems likely that the cost of clothing will increase as the UK imports textiles and exports finished goods to the EU and the rest of the world.It is not all doom and gloom, however. London's unique creativity and innovative approach to design is recognised the world over. London Fashion Week will showcase a diverse range of models, in terms of age, gender and ethnic origin.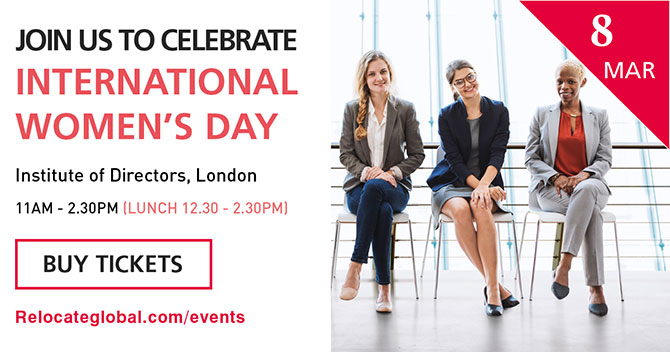 ---
The creative contribution
Fashion is one of a number of creative industries making a huge contribution to the British economy.According to figures from the Department for Digital, Culture, Media and Sport, the creative industries have grown at nearly twice the rate of the economy since 2010 and are now worth over £100 billion.This sector includes theatre, performing arts, film, TV and music, as well as architecture, design, games and museums.The strength of the creative industries is matched by the UK's world leading digital and tech sector, which has seen its contribution to the UK economy increase by 7.3 per cent between 2016 and 2017 and by 32.9 per cent since 2010. It is now worth more than £130 billion.It continues to perform highly and over the last two months British tech firms Monzo, Farfetch and Funding Circle have surpassed the $1 billion mark. Dedicated tax reliefs supporting high-end television and film productions such as Peaky Blinders and Darkest Hour have seen a boom worth £12.6 billion since the schemes were introduced.There was also £1.38 billion of inward investment in the film industry last year as a result of tax relief.
---
Subscribe to Relocate Extra, our monthly newsletter, to get all the latest international assignments and global mobility news.Relocate's new Global Mobility Toolkit provides free information, practical advice and support for HR, global mobility managers and global teams operating overseas.
Access hundreds of global services and suppliers in our Online Directory
©2021 Re:locate magazine, published by Profile Locations, Spray Hill, Hastings Road, Lamberhurst, Kent TN3 8JB. All rights reserved. This publication (or any part thereof) may not be reproduced in any form without the prior written permission of Profile Locations. Profile Locations accepts no liability for the accuracy of the contents or any opinions expressed herein.